The Feature & Follow is hosted by TWO hosts, Parajunkee of
Parajunkee's View
and Alison of Alison Can Read. Each host will have their own Feature Blog and this way it'll allow us to show off more new blogs!
This week's question:
Tell us about a book that you didn't like and why we shouldn't read it (as nicely and respectfully as possible).
My answer:
Well, I have to say that there aren't a whole lot of books I don't like but I think this is partly due to the fact that I choose my books very carefully, especially if I am buying them because I don't like to spend money on something I'm not sure I will like. However, we all have chosen books we thought would be wonderful and they end up sucking for one reason or another. I am no exception.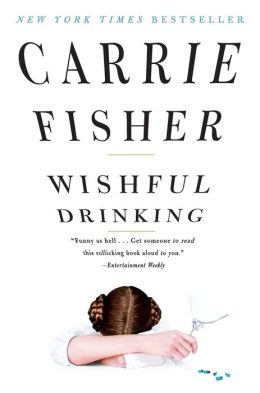 Being a huge Star Wars fan, I thought it would be cool to read a biography on Carrie Fisher called Wishful Drinking. She had written successful books in the past and the synopsis promised the book to be both hilarious and sobering but I was just downright depressed by it. I never found the funny. I ended up just feeling really bad for her and her family. In addition, my image of Princess Leia was slightly marred. I decided after this experience that I should stay away from bios of celebrities I love if I want to keep my glorified image of them intact.